Allpress Coffee Shots - 375ml Bottle
Designed to make cold coffee convenient and consistently delicious; the hot-brewed and snap-chilled brewing process captures all of the complexity and richness of our signature espresso. Serve on ice with water or milk of your choice.
Each 375 ml bottle contains 15 serves, with a 12-month shelf life on every bottle. One shot has a similar amount of caffeine as a mug of filter coffee.
We are currently out of stock. Please contact coffee@allpress.co.nz for any inquiries.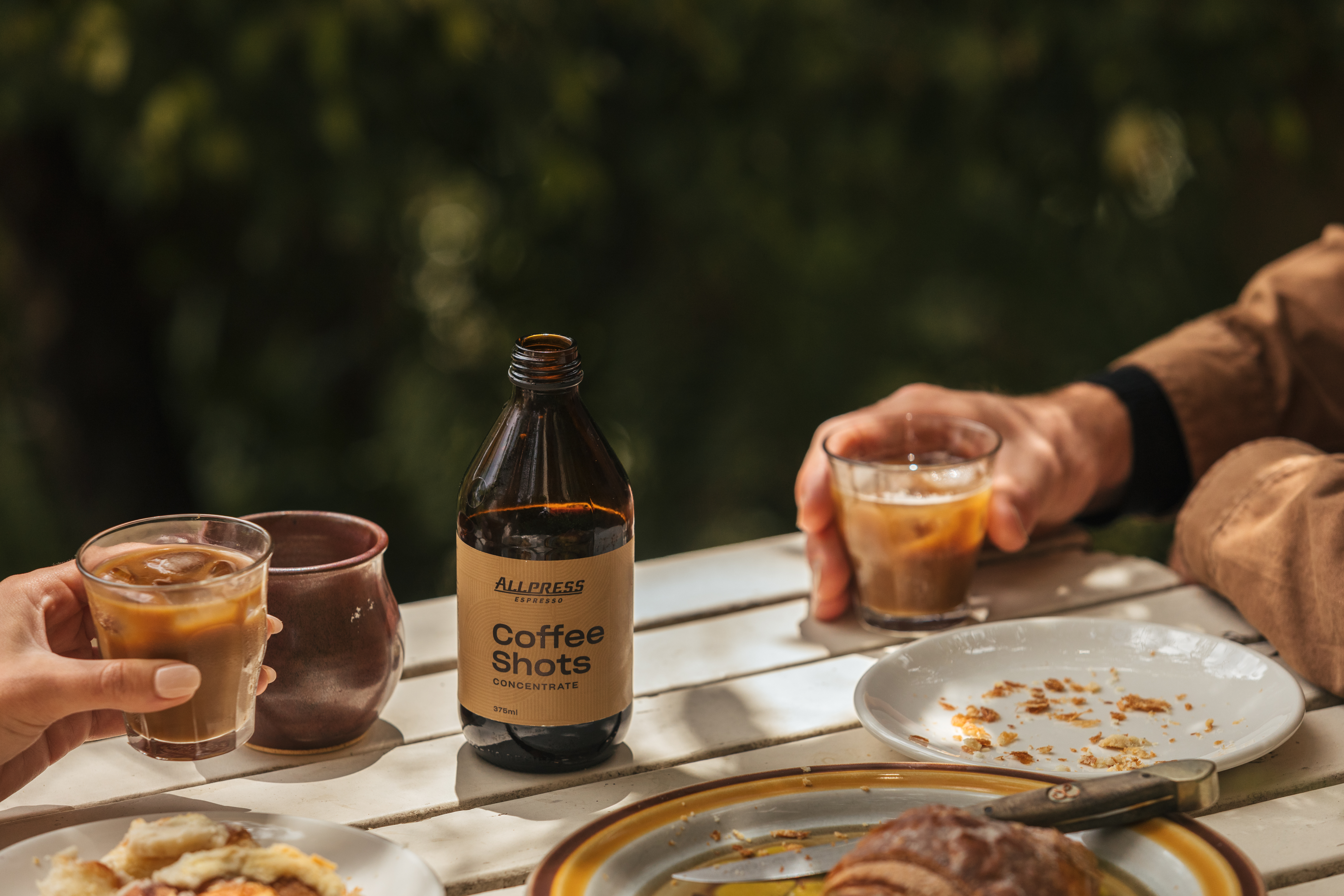 Whether it's an iced latte, an espresso martini or a coffee-drenched tiramisu – Allpress Coffee Shots has you covered.