Colombia Pescador - Office
Brown sugar sweetness, citrus & milk chocolate. 

One of our favourite coffees for it's consistency and juicy, complex acidity. 

Our Coffee Galaxy is an endless discovery of what coffee can be. Expect the unexpected; as we present bold and unique flavours from season to season, origin to origin. This is our space to play and your chance to explore.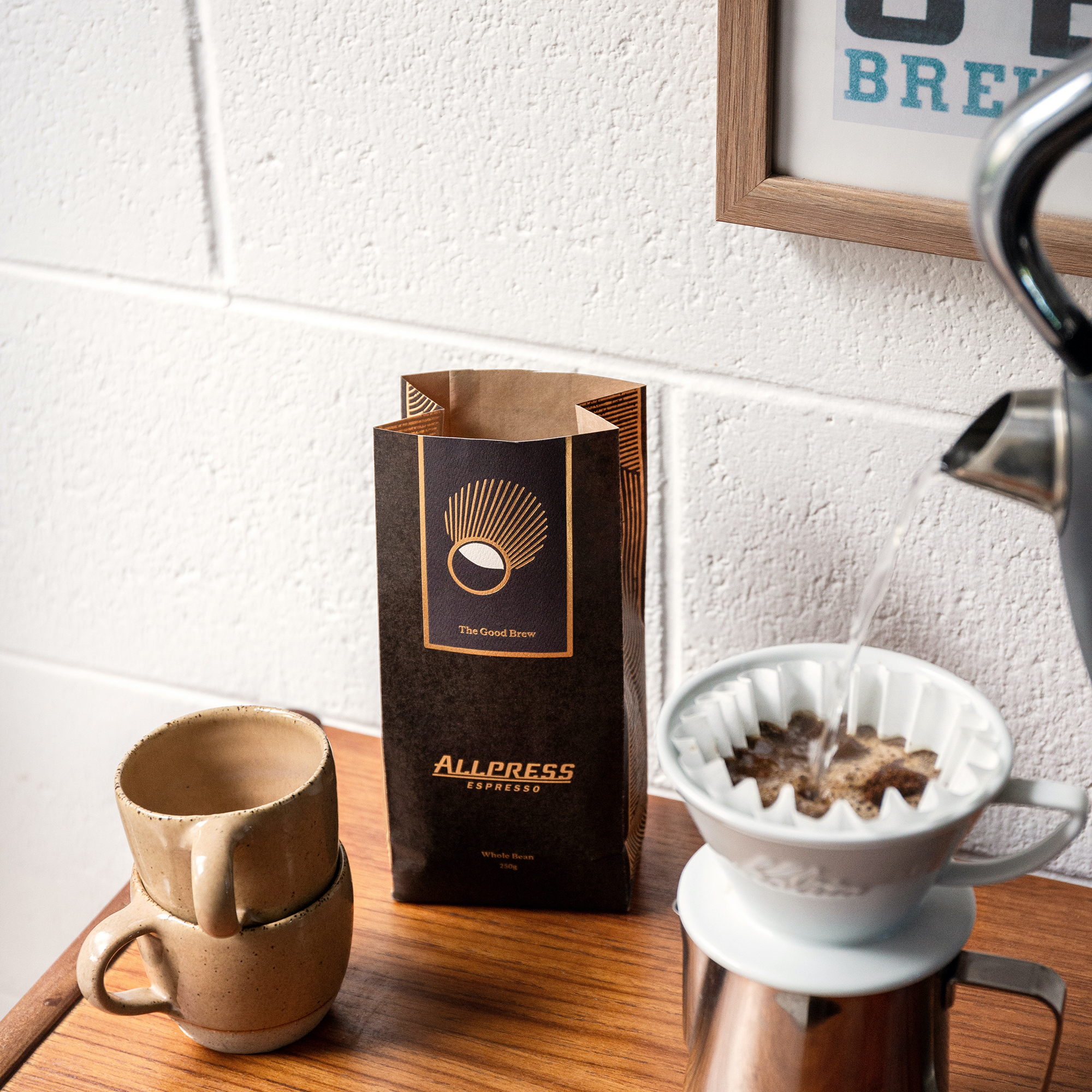 Say hello to a new home for your coffee. Same great flavour, now in a commercially compostable bag.
Roaster's Notes
We source this through our long-term export partners Racafe who we've been buying coffee from since 2007. They are a privately owned company who trades the second highest volume of Colombian coffee. Despite their size and strength they are a down-to-earth company who prides themselves on their sustainability efforts, carrying many certificates, utilising solar energy in their processing plants, and reinvesting a lot into the growing community through infrastructure and education.

In 2017 Racafe did some surveying in the area and discovered that some growers drying facilities were not of a good standard, leading to inconsistent product. Together with Mario, Racafe initiated some educational sessions for the growing community to give them better skills and knowledge around drying and processing coffee, as well as providing building materials and plans for construction of "drying tunnels" - wood frame structures with plastic sheeting as walls and roofs, to protect coffee from rain and pests. The result is more uniform drying and better quality coffee. Since then Racafe has done the same in between each harvest, aiming to help 20 farmers each time to construct drying tunnels on their farms. We have visited and seen this in action and seen the positive effects in the cup too.
The Colombia Pescador features in our Allpress Espresso Blend and A.R.T. Espresso Roast but also shines on it's own as a single origin.
Bean Origins
Cauca, Colombia, Pescador