My Food Bag Special Blend
Please note, we are discontinuing our My Food Bag Special Blend on the 24th September. Good news is we will be adding Allpress Coffee to our pantry add-ons directly on the My Food Bag website. Keep an eye on your inbox for all the details.
Sweet, balanced and rich.
A classic, versatile, medium roast that's at home through the espresso machine, pour over or plunger – just add your favourite mug.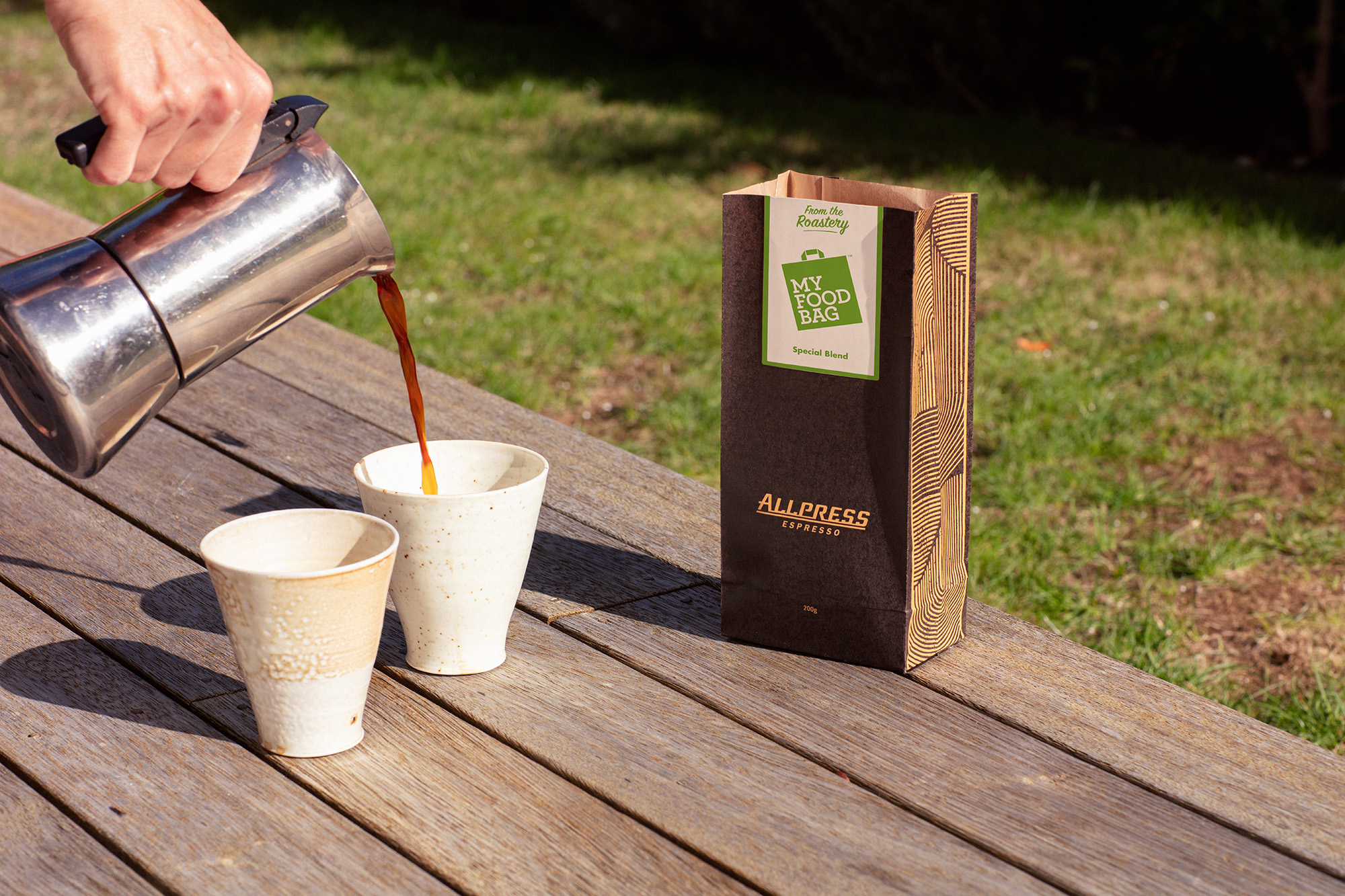 "
Great flavour is the constant, and it's a pursuit that will never be over.
"
Roaster's Notes
A well balanced, medium roast coffee. Sweet and smooth, with classic flavours and gentle acidity. The Brazil brings body and sweetness, nuts and cocoa. The Colombia and Guatemala provide juicy apple acidity, caramel and milk chocolate tones. Air roasted to give a clean cup and great long-lasting finish.
Bean Origins
Brazil Sao Lourenco
Colombia Pescador
Guatemala Joya Grande