Allpress Espresso Blend Coffee Capsules
The iconic flavour of your favourite cafe, redesigned for home.

Allpress Espresso Blend: We've been refining this blend since day one and it's everything we think espresso should be; sweet, balanced and complex. 
We have developed our own returns scheme to make sure these are recycled appropriately.
Nespresso ® Compatible: Nespresso is the registered trademark of Socieété Nestlé SA. Allpress Espresso is not affiliated with Nestlé.
Roaster's Notes
It has taken us 18 months to develop an espresso capsule that lives up to our promise of Iconic Flavour. Here's how we did it.
The Coffee: The same specialty grade coffees used by the best independent cafes in the world.
The Recipe: We reformulated our blend of Brazil, Colombia, Guatemala and Sumatra coffees to highlight the rich caramel sweetness and increase depth.
The Grind: Our capsule espresso extracts slower than other capsules thanks to the super-consistent grind of our high-tech roller grinder.
The Roast: We threw the rule book out the window and completely redesigned our roast profile with a high top temperature to maximise the solubility of the coffee.
Bean Origins
Brazil
Colombia
Guatemala
Sumatra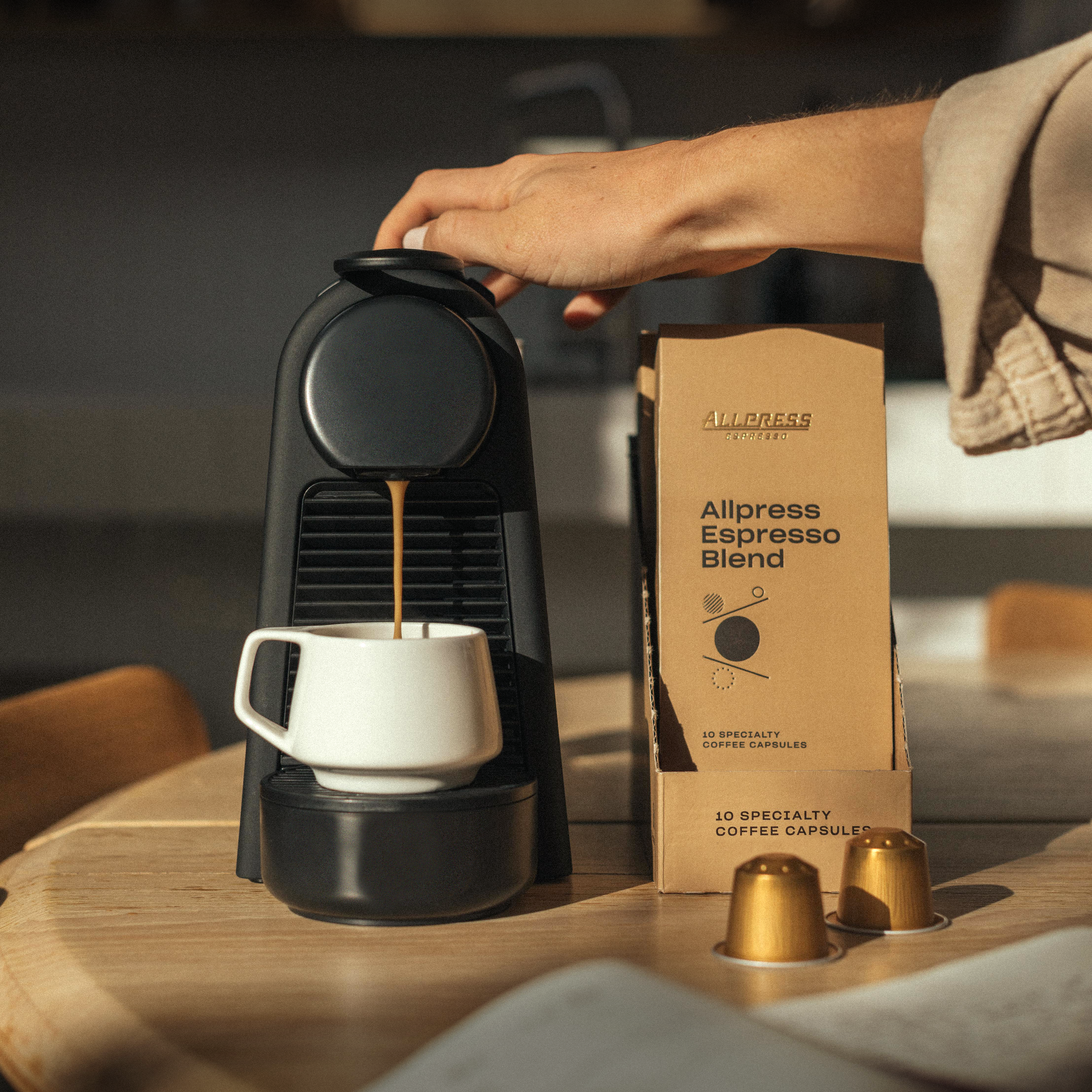 These might look like ordinary capsules but we've squeezed in three decades of coffee roasting expertise to deliver the ultimate brew. The iconic flavour of your favourite cafe, redesigned for home.