A.R.T. Espresso Roast Coffee Capsules - Office
 The iconic flavour of your favourite cafe, redesigned for home.
Great flavour sits on a knife edge. The precision of Air Roasting allows us to take this coffee to the very edge of flavour development, while keeping the roast clean and sweet. The perfect capsule choice for your morning flat white. The flavour of these coffee pods is as big, fat and chocolatey as it gets.
Aluminium Nespresso ® Compatible Capsules: Nespresso is the registered trademark of Société Nestlé SA. Allpress Espresso is not affiliated with Nestlé.
Learn about our capsule recycling program HERE.
Roaster's Notes
We've roasted this blend a little darker to soften the acidity and introduce rich chocolate notes. Brazil brings lots of body, cocoa and sweetness. Colombia adds milk chocolate notes and a touch of acidity to provide some balance; while Papua New Guinea provides bitter cocoa and notes of raisin and dried fruit.
Bean Origins
Brazil
Colombia
Papau New Guinea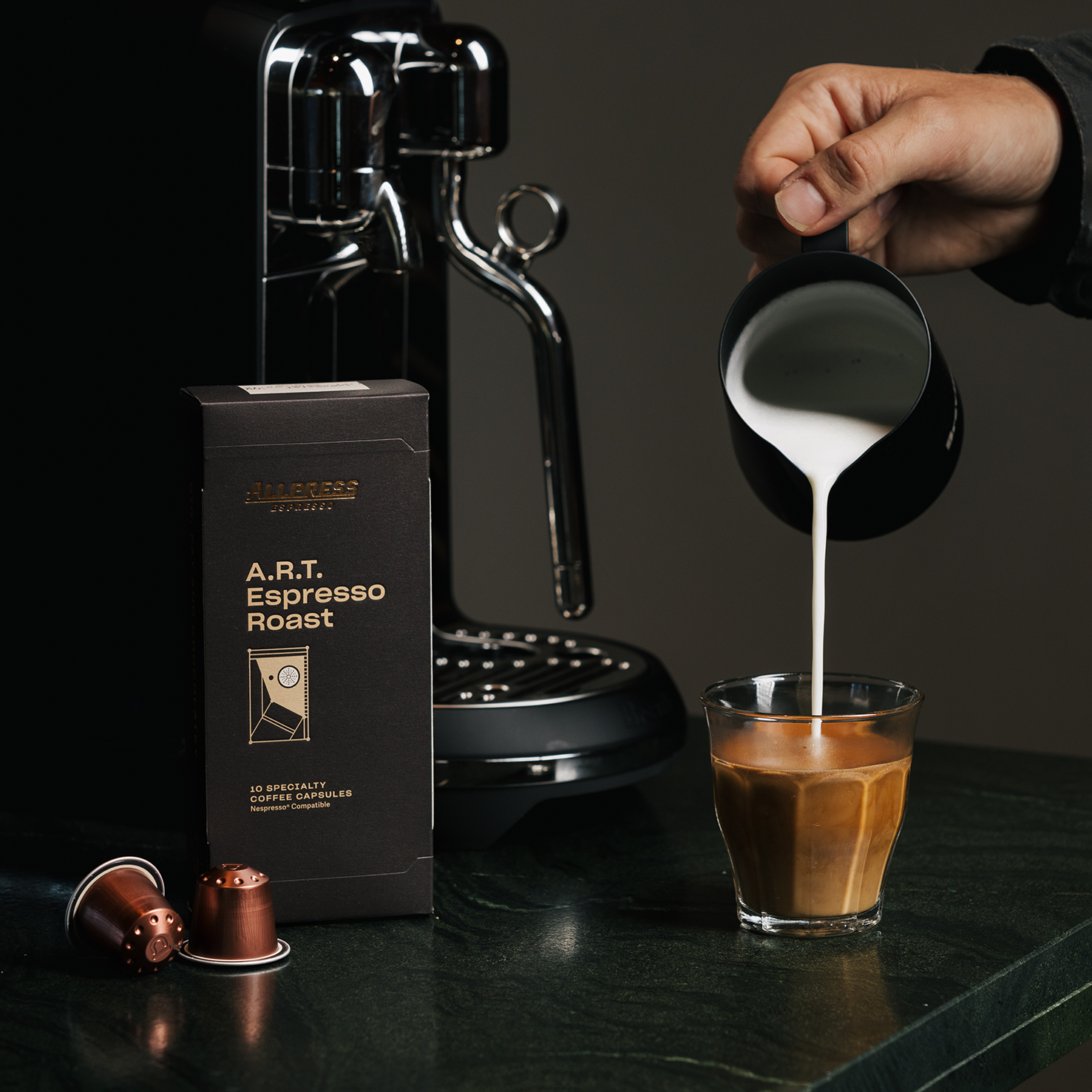 Perfect for your morning flat white. This is as big, fat and chocolatey as it gets.